On foot
Do you walk to work from a bus or tram stop? Or do you simply live in the centre and take a daily stroll to the office? You can get to Lumen quickly through several entrances that allow easy access from different directions.
---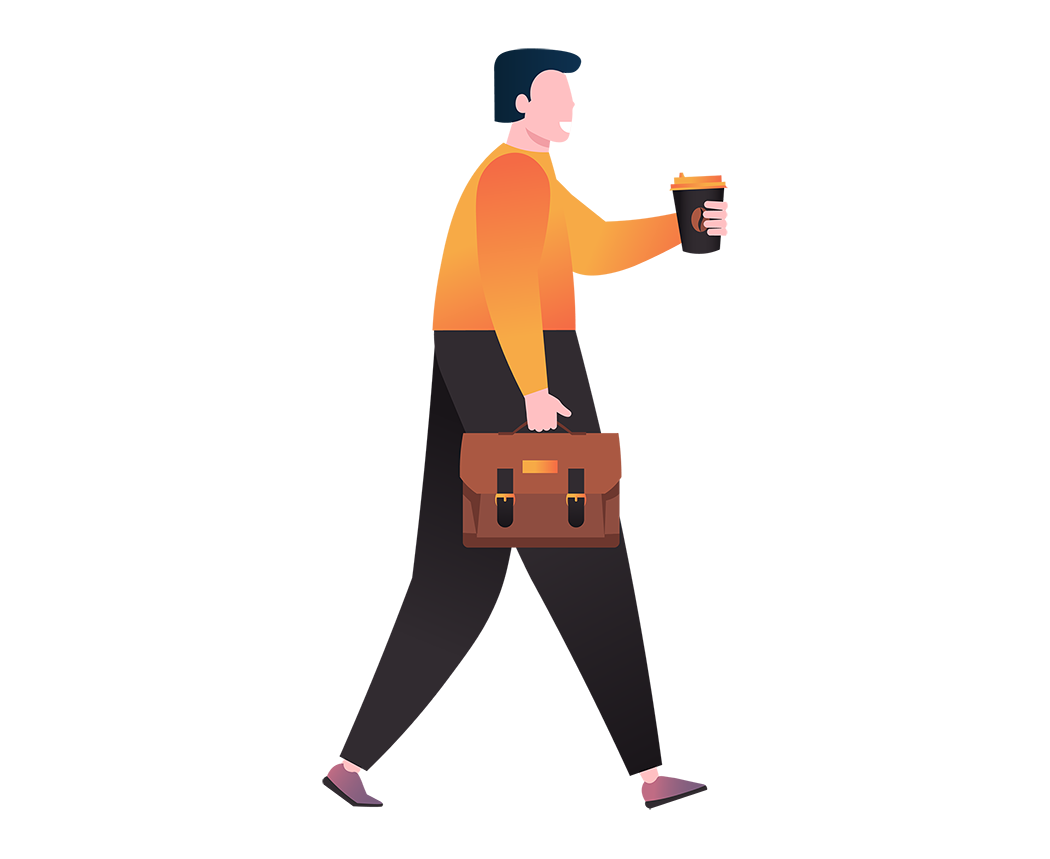 Pro Tip
It's pouring outside, and you're traveling to your office by public transport? Don't worry – you won't get wet! You can walk to Skylight dry-shod from the various bus or tram stops around as well as from the train station. Just use the underpasses leading to Złote Tarasy. You will be there in a moment even without an umbrella!
---
Main entrance
You will find it next to the Hard Rock Cafe. The revolving door is open on working days from 7:00 am to 7:00 pm. To the right, you will find another door to get into Skylight during the night hours. All you need is your access card.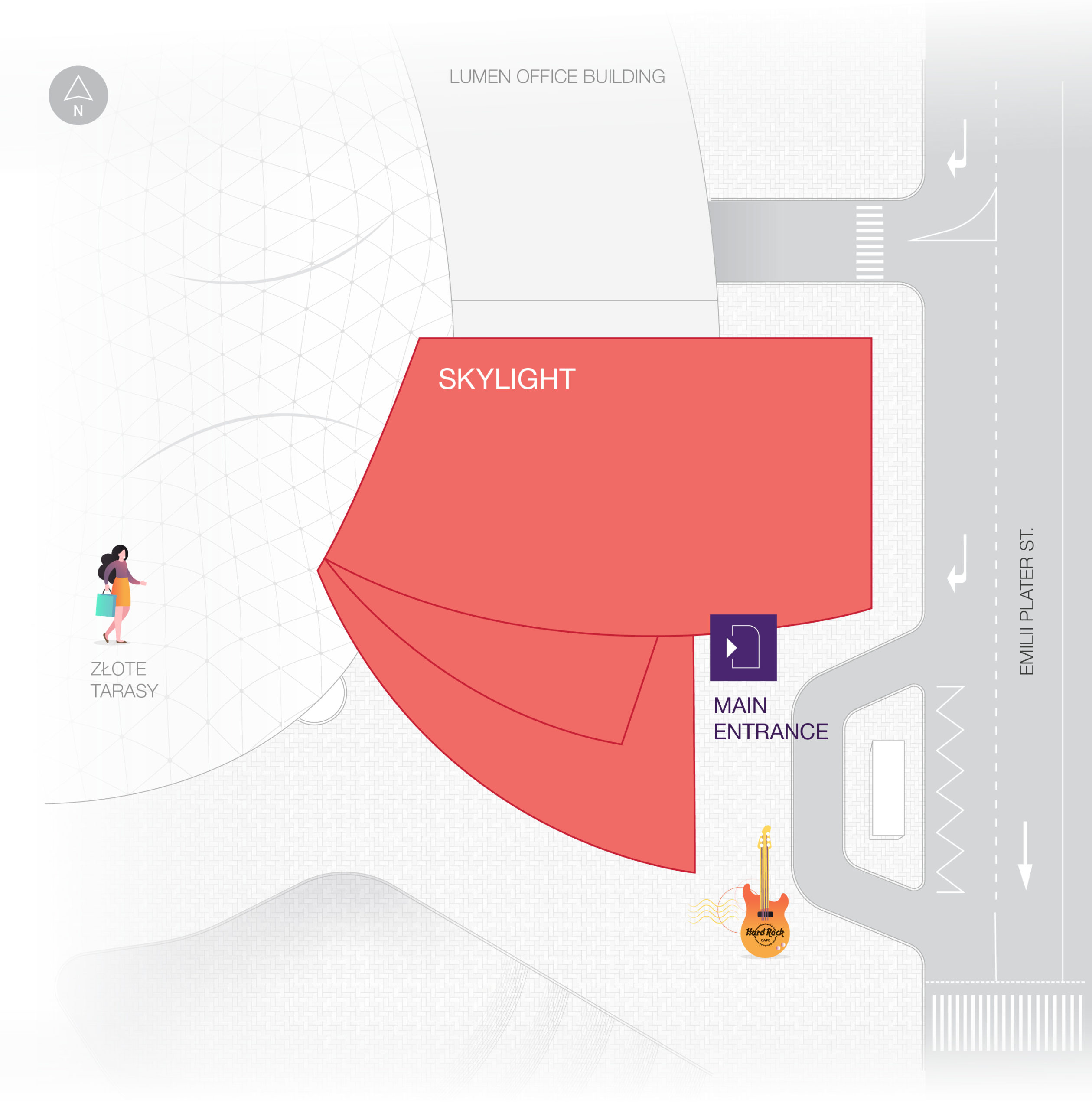 Entrance from the cafe
It's at the Costa Coffee, which is located within the Skylight lobby. This way, you will only get to the office during cafe working hours, Monday through Sunday. Grab your coffee and start a day with good energy!
Entrance through Złote Tarasy
On working days, you can also get to Skylight via Złote Tarasy. It's so easy – go to the second floor by using the lift at the main entrance. In the passage leading to the toilets, you will find the dedicated Skylight lifts. The first one serves floors from 4 to 14, the second – from 14 to 22. You will reach your office in an instant!