By car
Underground parking
Skylight offers plenty of space on four levels of the underground parking area! It's located within the Złote Tarasy shopping centre, and you can get there via one of the three entrances. The first one is on the side of Złota St., the second one is from Emilii Plater St., and the third one is from Jana Pawła II Av. The first two entrances lead to level -1, from which you can drive to lower levels. The third one will get you to level -3.
Cars with LPG installations can also use the underground parking area.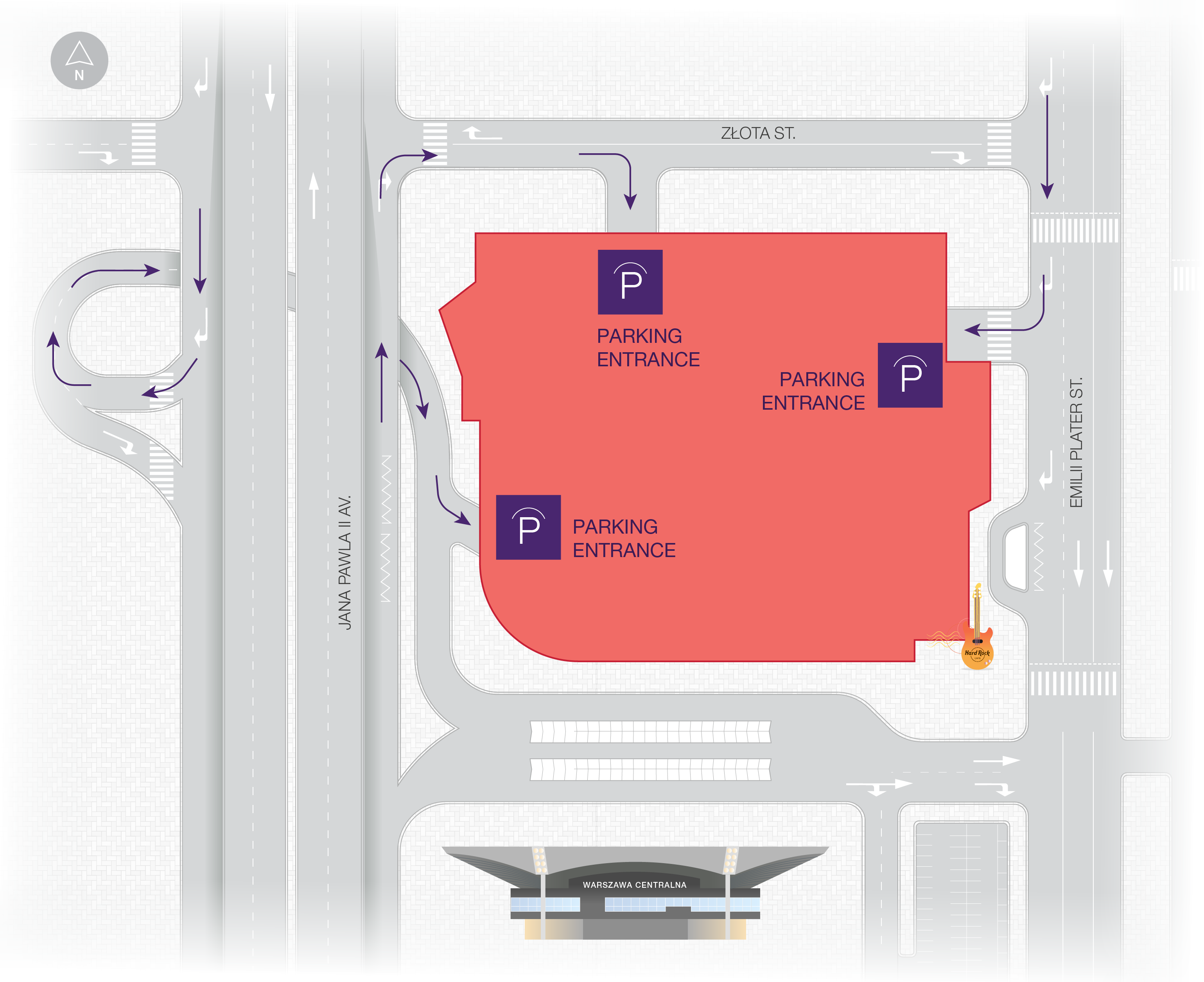 For the shortest route to your office, park on level -3 in the orange "Autumn" zone. From there, the lift will take you straight to the Skylight reception level.
Would you like to buy a parking space subscription? Contact our leasing department.
---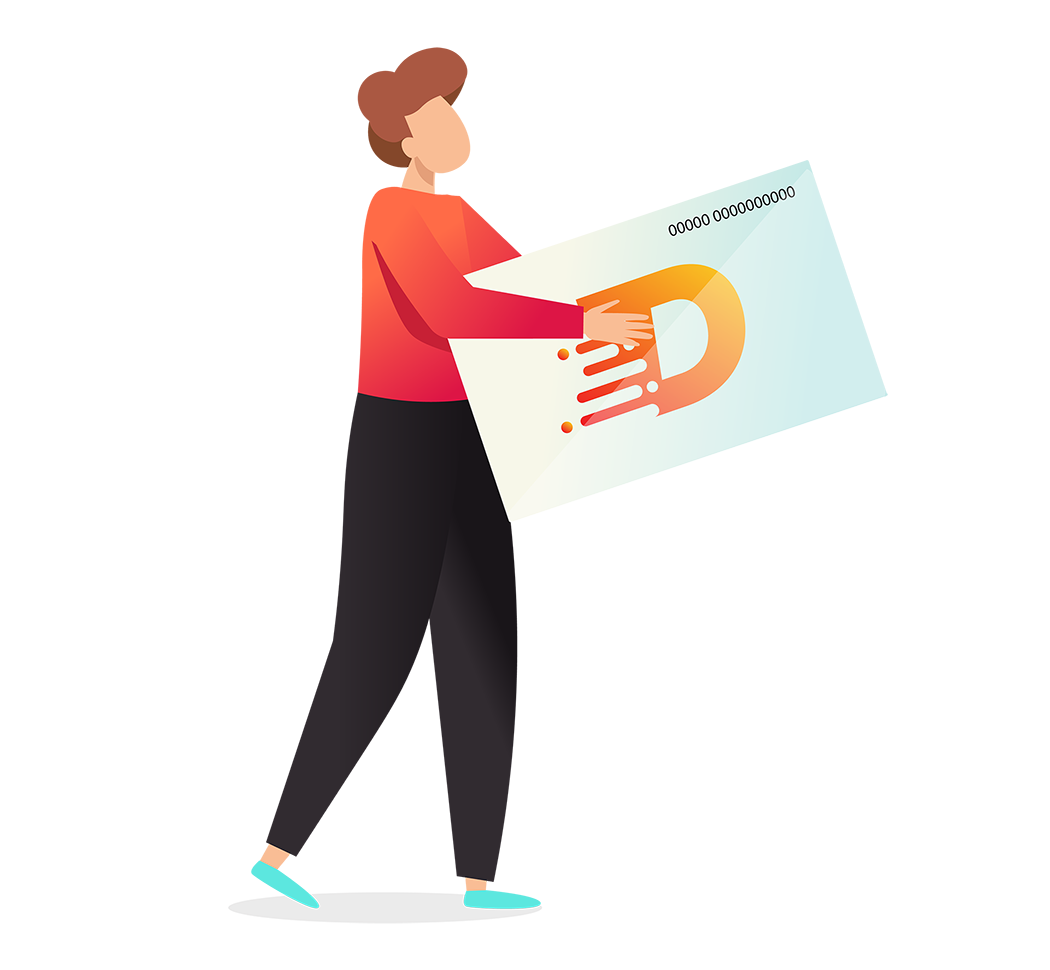 Pro tip
Have you lost your access card to the underground parking? No problem! Get in contact with Interparking and they can provide you with a duplicate.
---
Parking options nearby
Don't feel like using our underground parking area? No problem – there are plenty of other parking spaces close to Skylight. The choice is yours!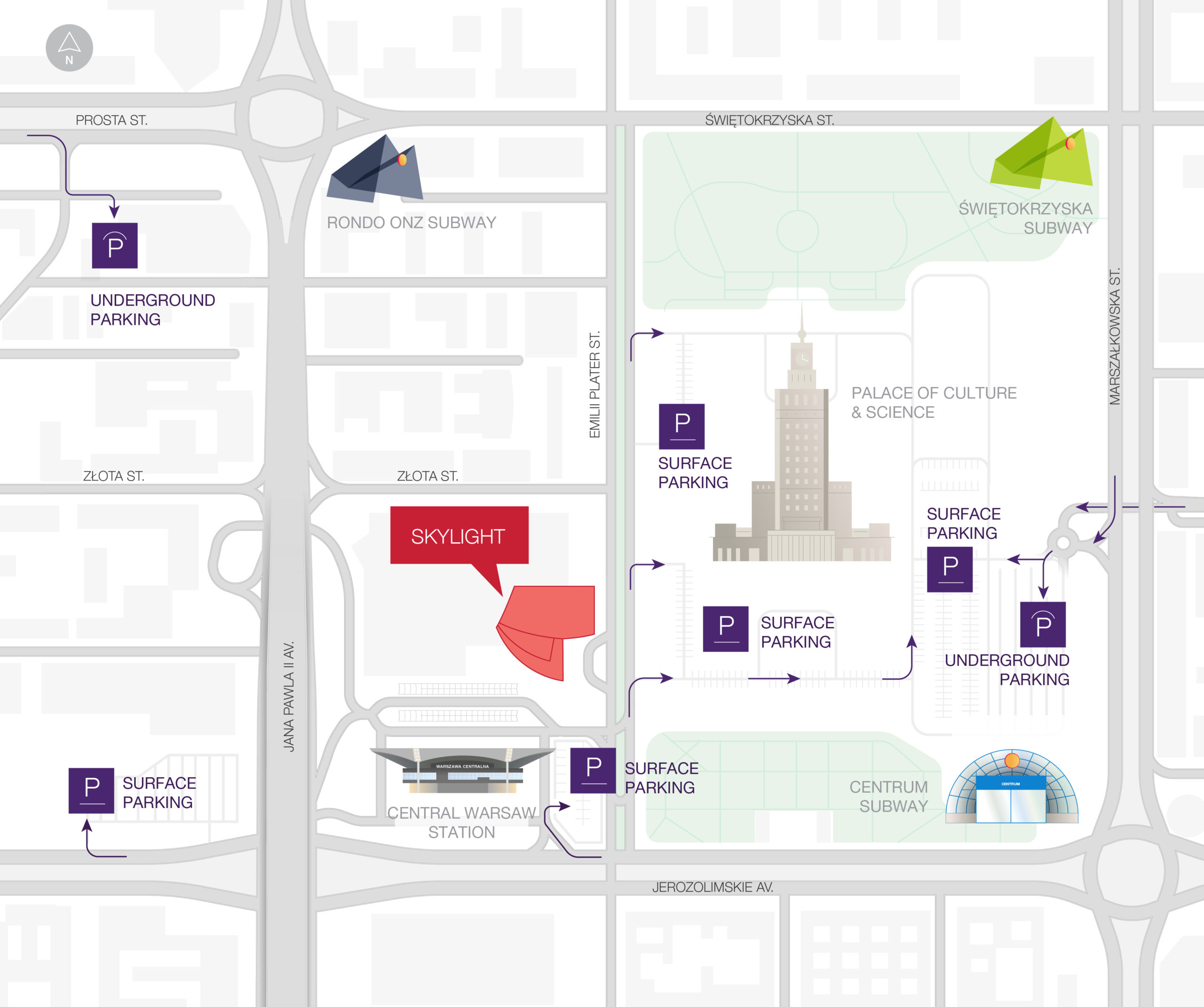 Electric cars
We support ecology, therefore on level -4 of the underground car park you will find electric car chargers. To get to them, enter the parking area using any entrance, and then proceed to level -4.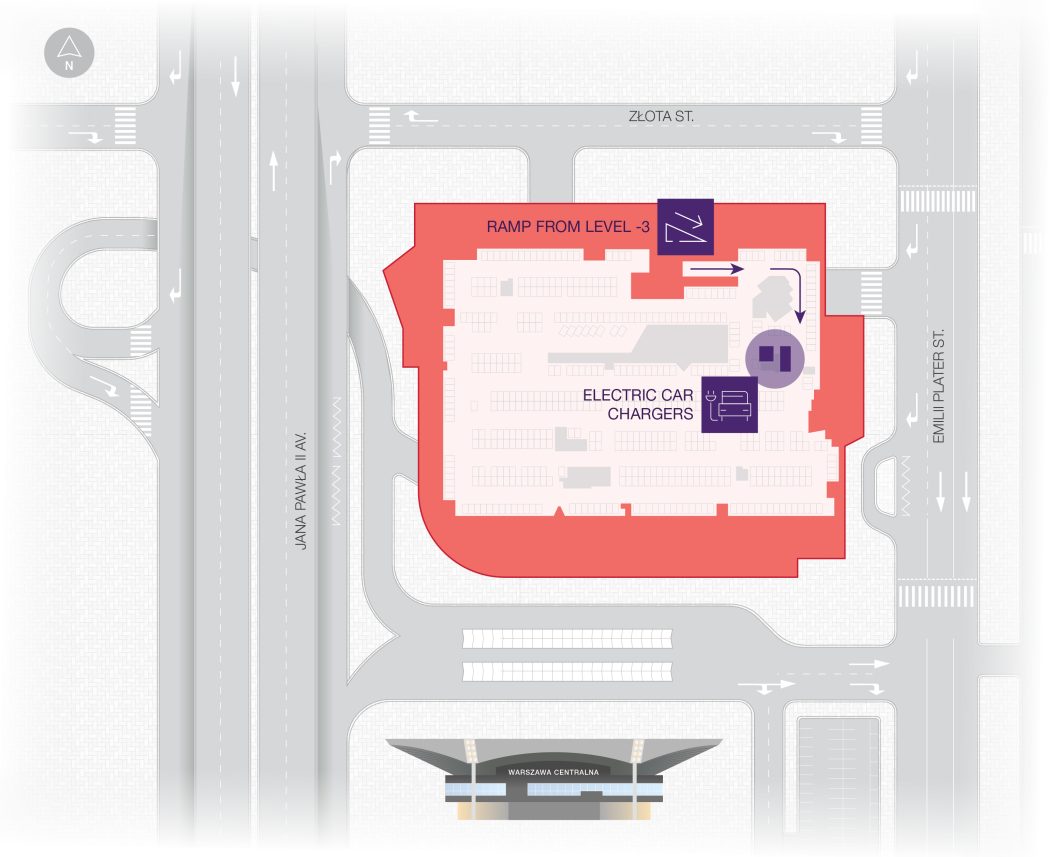 ---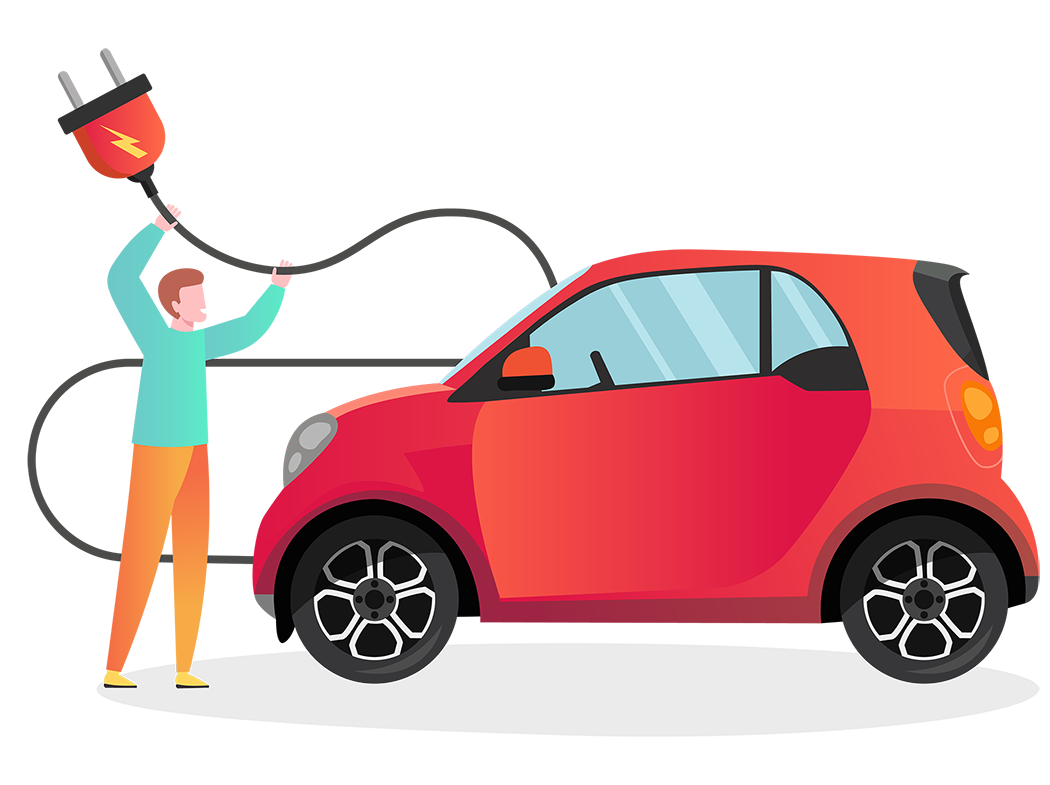 Pro tip
Would you like to find out how to use our chargers? Their user manual can be found under Electric chargers.
---
Car wash
You can wash your car on level -3, in the blue "Winter" zone, next to the Jana Pawła II Av. exit.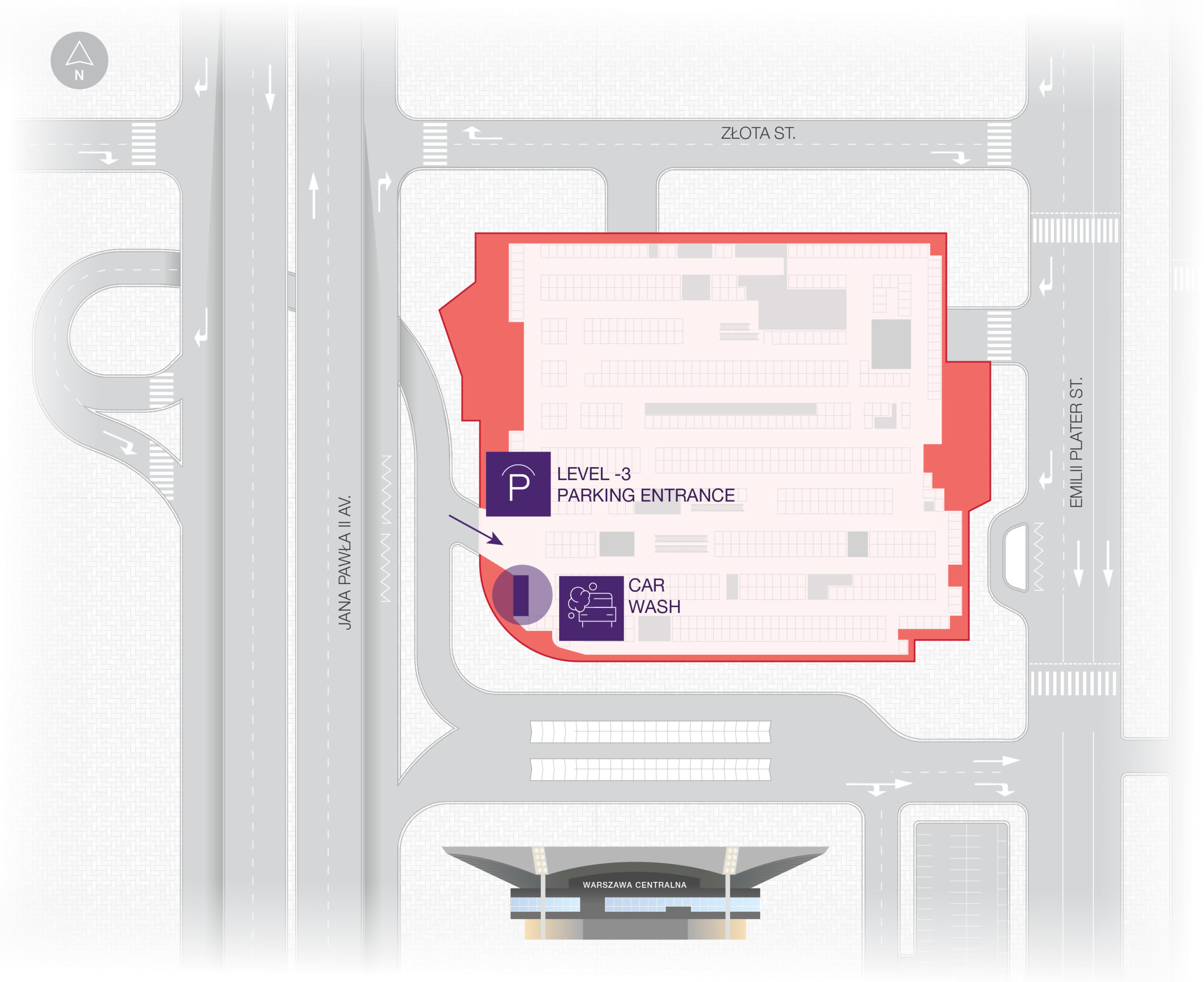 ---
Contact us
Do you wish to know more, or maybe need some help? Our team is waiting for you! Below you will find contact information about matters relating to this section.
Interparking

Interparking parking integrator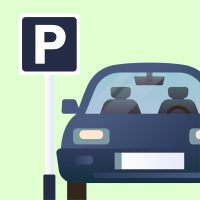 +48 22 222 00 96
---
The Interparking parking integrator is responsible, for example, for access to the barrier on level -4 of the underground car park and granting or blocking access to level -4 of the underground car park. They can be contacted to report a lost access card and obtain a duplicate.