SECURITY AND SUPERVISION
IMPEL, a building security company also offers individual security services. If you need someone, for example, to oversee the courier delivery late at night, you can hire a security guard. The minimum time of a single service is 5 hours, and the price is PLN 35 per hour of work of one security guard.
---
Contact us
Do you wish to know more, or maybe need some help? Our team is waiting for you! Below you will find contact information about matters relating to this section.
Mariusz
Napiórkowski
Skylight security manager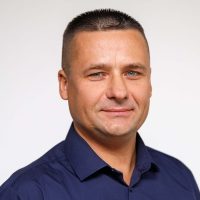 +48 510 014 061
---
He deals with the protection of the building and common spaces. Monitors guests appearing in the building.